My favorite yoga pants + how I wash them
One of the perks of being a yoga teacher is getting to wear yoga pants to work.
I spend most of my time in yoga pants, and I've become particular about what I wear. In fact, I've gotten rid of a lot of yoga pants — nice ones — because I found myself wearing the same few on repeat.
In this post, I'm sharing those pants. All of the pants in this post make the cut because they are:
Sweat-friendly (I teach and practice hot yoga)
Opaque enough to pass the downward facing dog test
Stay put during yoga and running
Comfortable
Wash well ... even with baby spit up
Wide waistband, which I find more functional and flattering
You should also know that I don't like compression pants. They look amazing on bodies but I don't like to wear pants that are hard to put on. The thought of battling my pants every time I have to pee isn't appealing and for me and the struggle isn't worth the reward.
I'm including some straight-on photos so you can see how they fit. They look like some weird before/after photos for a diet or something and I felt awkward taking these in my living room but I love you all so I did it anyway. I even took some from behind because I know you want to see how they fit the booty. You're welcome.
For reference, I'm 5'7" and usually wear a size 6 in pants.
Yoga Pants Gallery (YPG)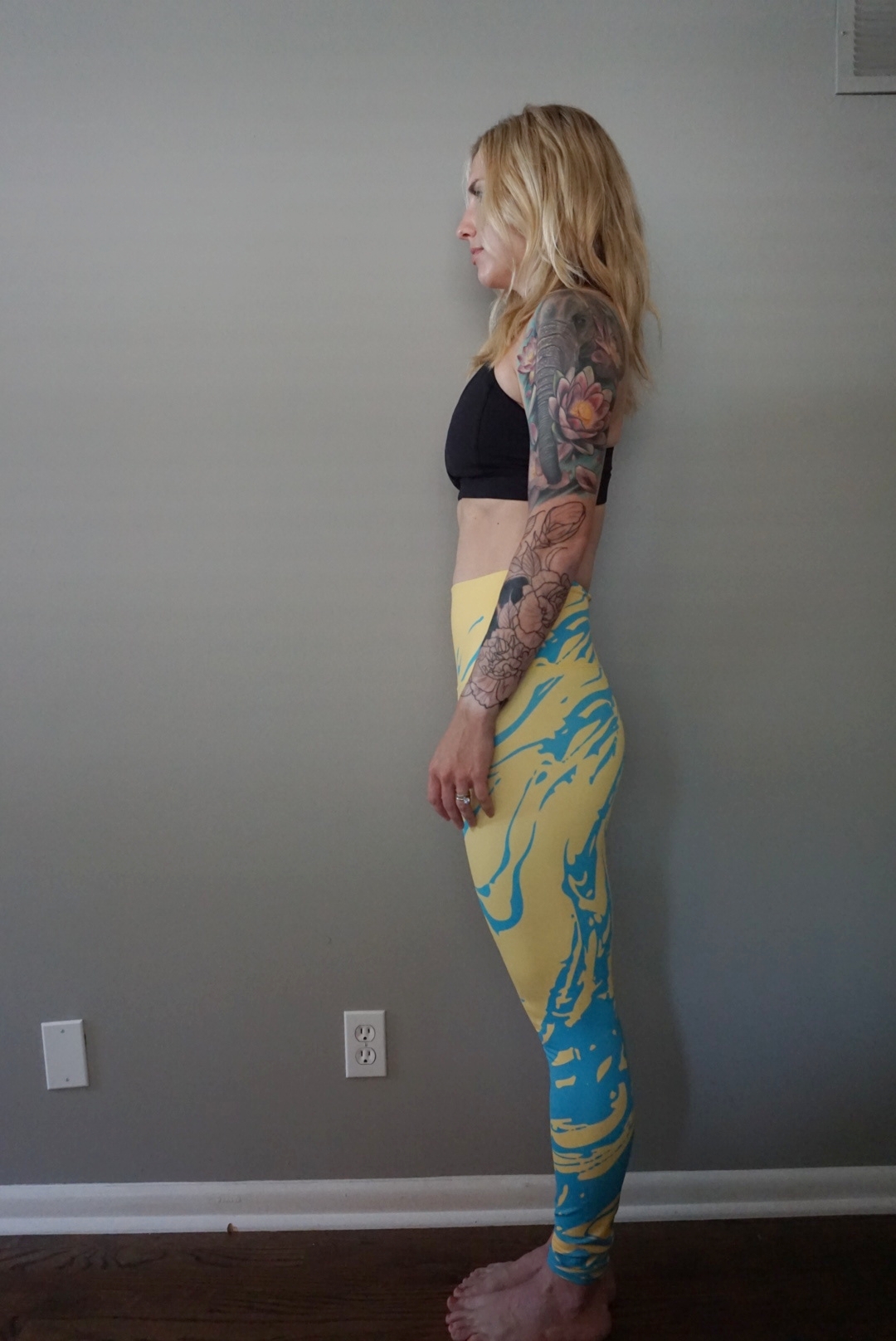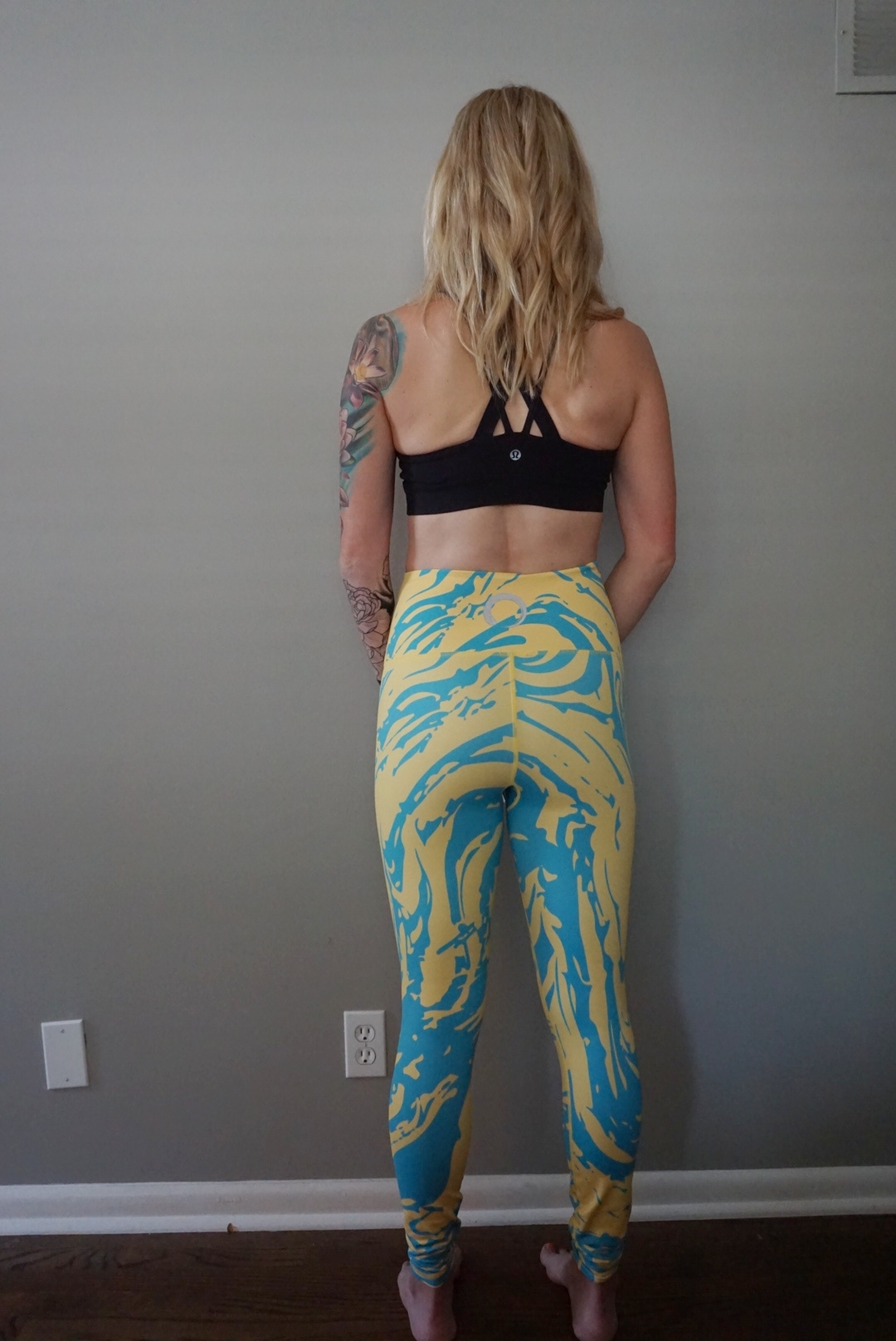 If you follow me on Instagram you know I wear these constantly. I am an official YPG Brand Ambassador now, but I was singing YPG praises before they invited me to join the team. These pants are mega high waisted and super comfortable. They are thick without being hot.
They come in "lifter cut" and "runner cut." I own both cuts. The red pair I'm pictured in is the lifter cut and the patterned pair is runner cut. The lifter cut hits at my ankle and the runner cut is long enough to go over my heel if I want to wear that style during yoga.
Sizing: I'm wearing a size small. If you're between sizes, definitely size down in these.
Where to get them: Sometimes YPG has popup shops around KC if you're local to the area, or you can shop them online here. Use my code below!
*Use the code YPGCMD to save 15% on your order plus free shipping over $100!
Goldsheep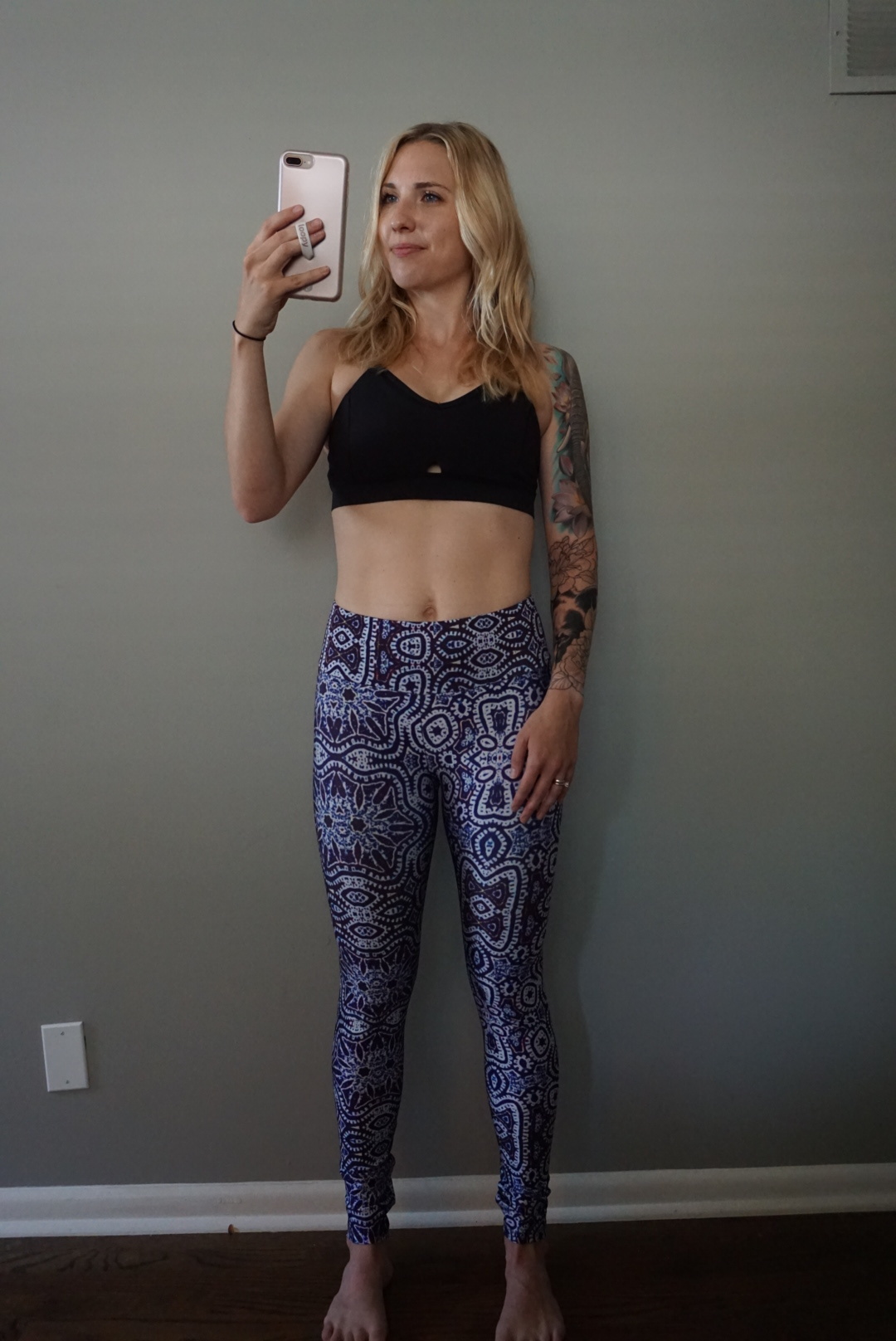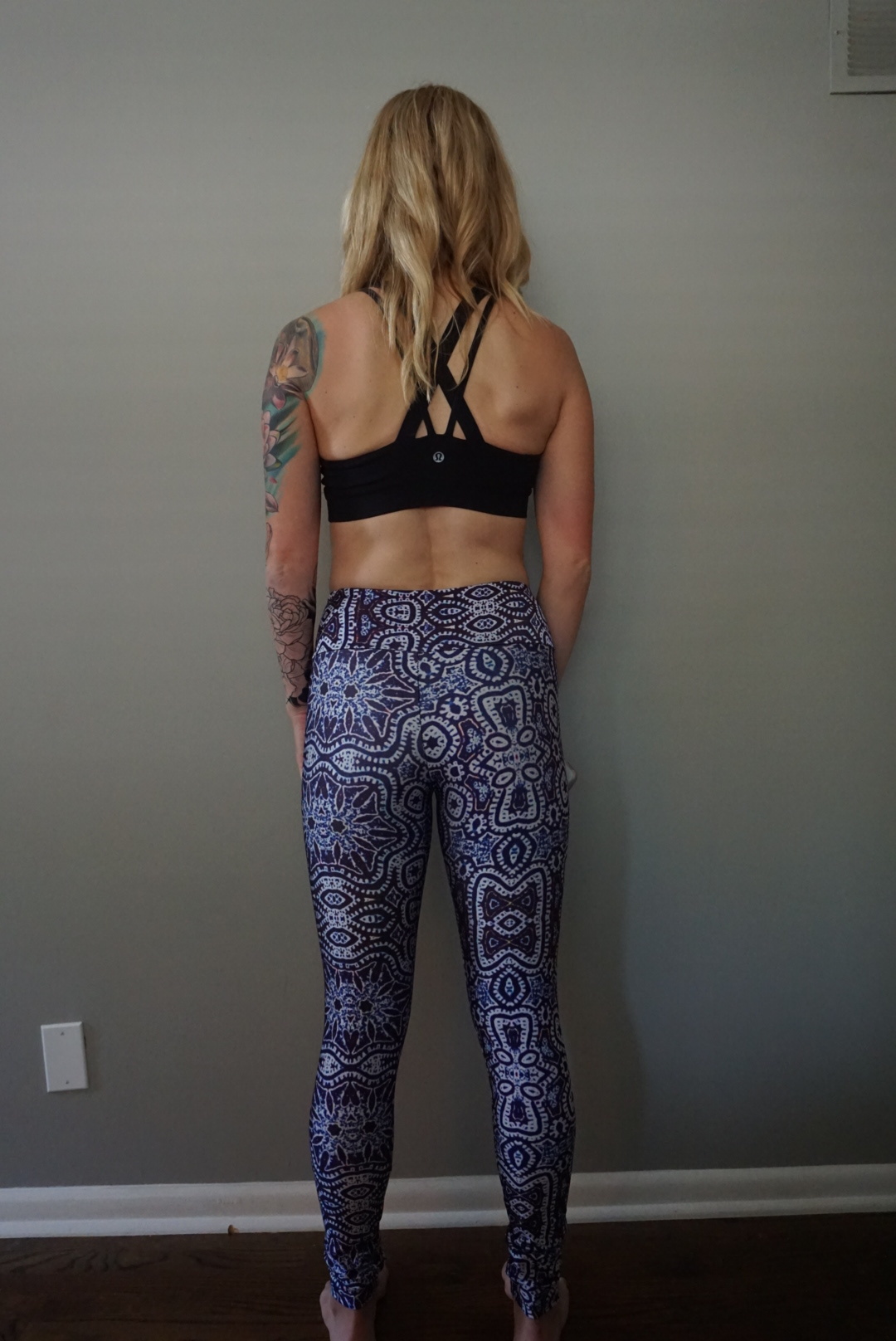 Goldsheep has some patterns I really dig. They feel great on your skin and don't show sweat! I like the rise. I'd call them a medium rise, but if you don't have a crazy long torso like me they are probably more of a high rise. The downside to these is the hefty price tag of around $100. I got this pair on super duper sale.
Sizing: These are true to size. I'm wearing a size medium. But if you are between sizes, I'd say to size down.
Where to get them: I got mine at CorePower Yoga (where I teach). You can also find them online on the Goldsheep site as well as Evolve.
SENI by Fit Rebel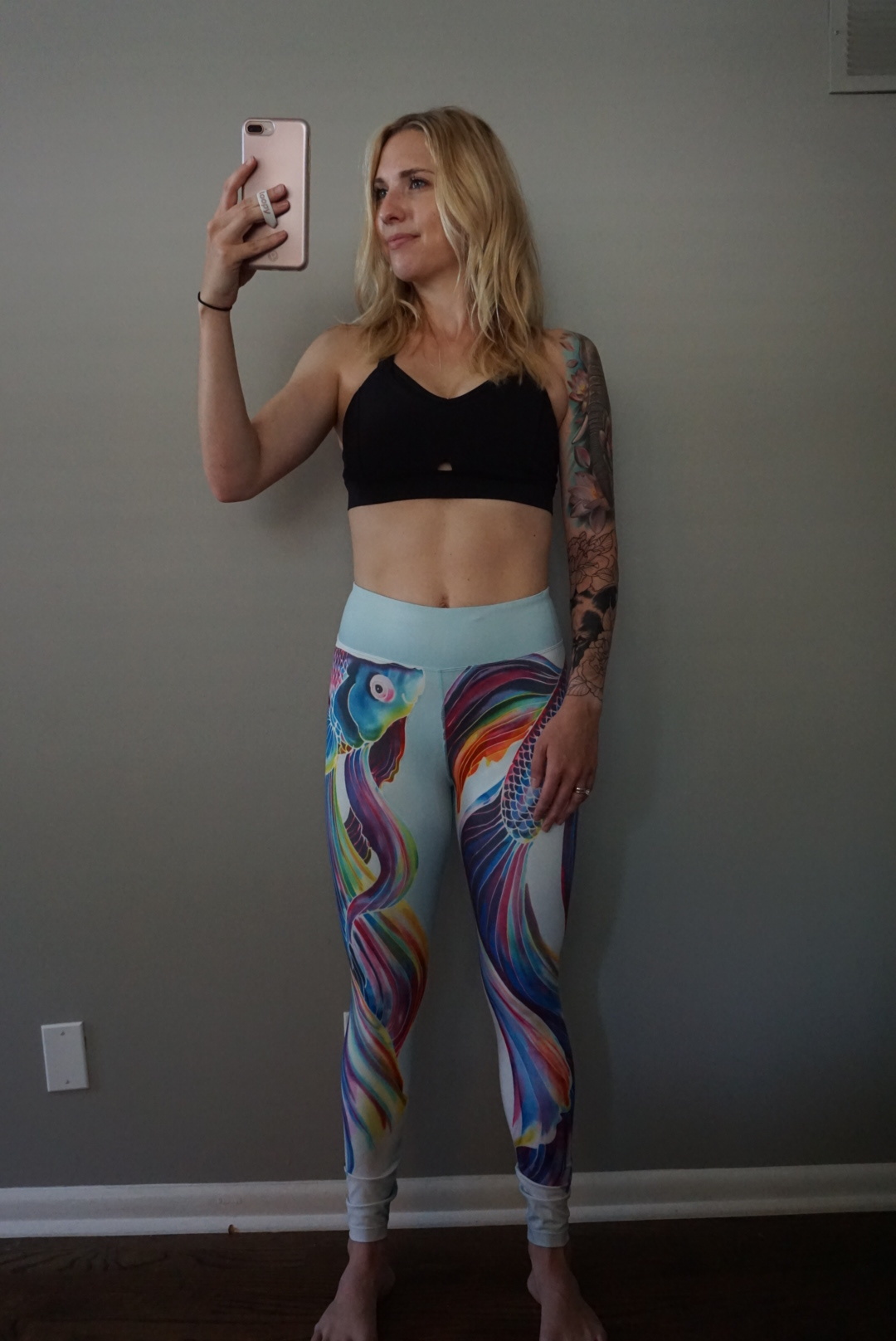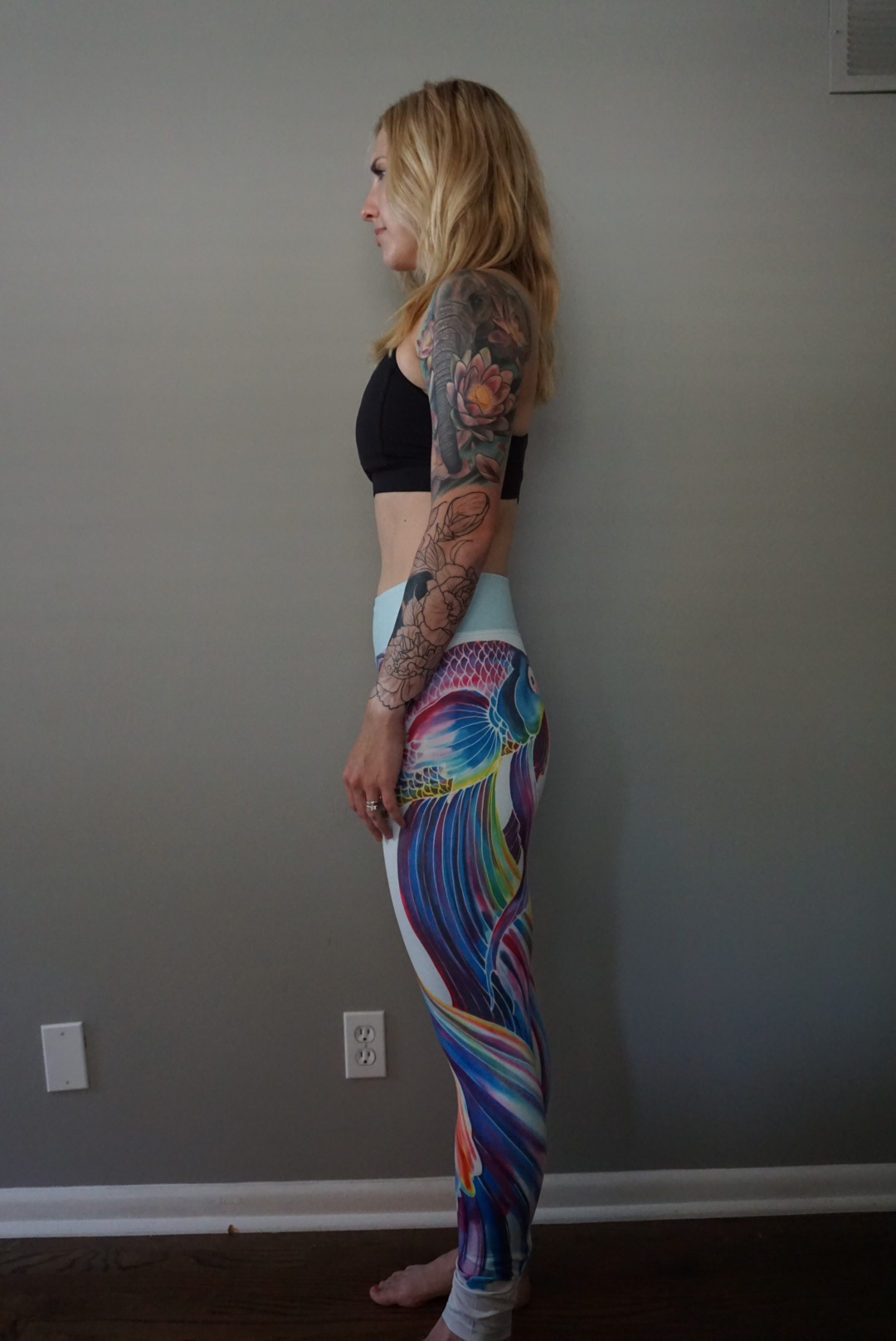 These are actually new to me. Full disclosure: I was sent these pants to try out in exchange for a review, but was pleasantly surprised by them. I chose a pattern I normally would be afraid of because they are so light. I half expected them to be see-through but they passed the down dog test!
These are a medium rise pant. I would compare the fit and feel to Goldsheep, so if you like Goldsheep pants but want a more affordable option that supports a small, female-owned business, check these out!
Sizing: These are true to size. I'm wearing a size medium.
Where to get them: Online at fitrebel.com.
Align Pant by Lululemon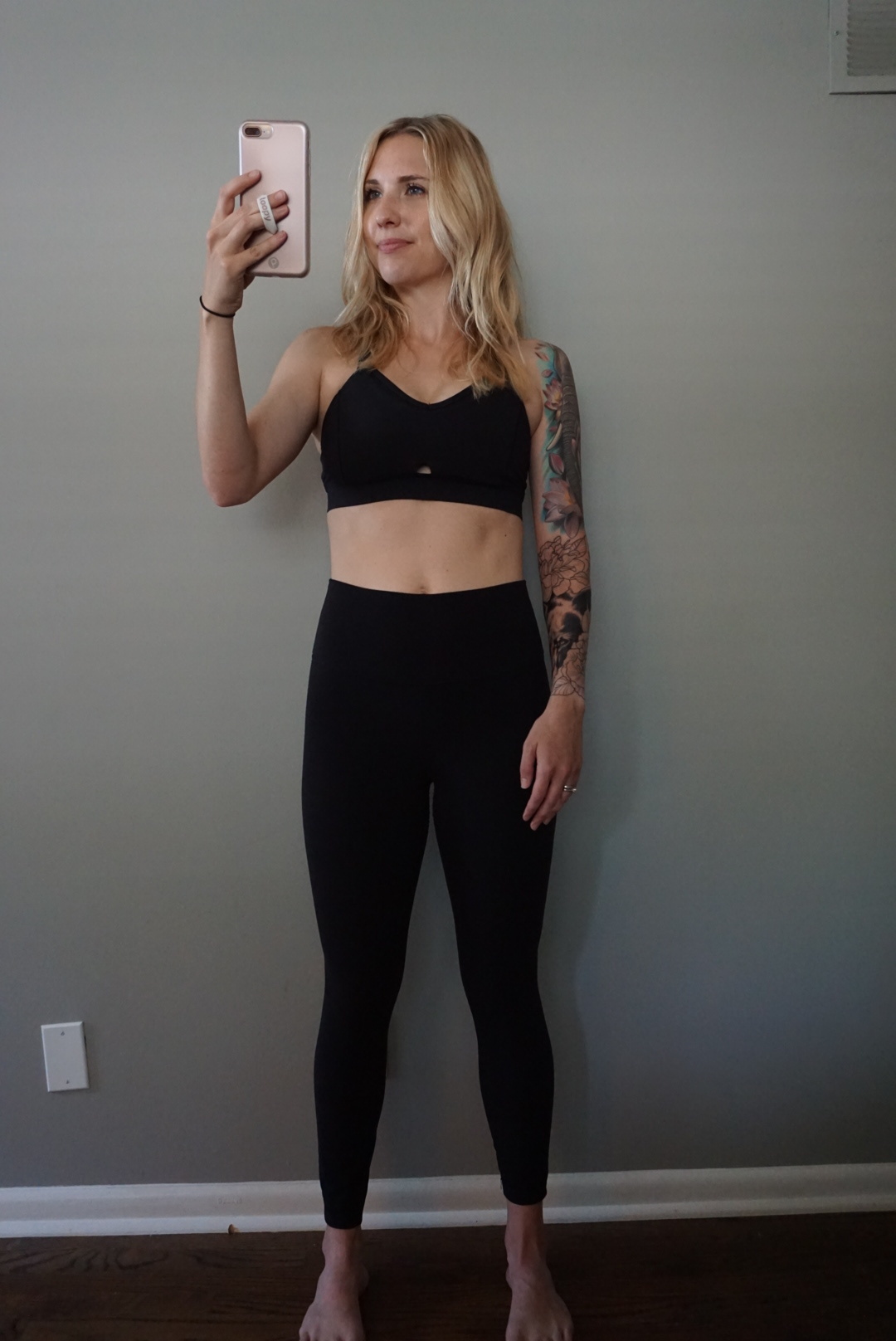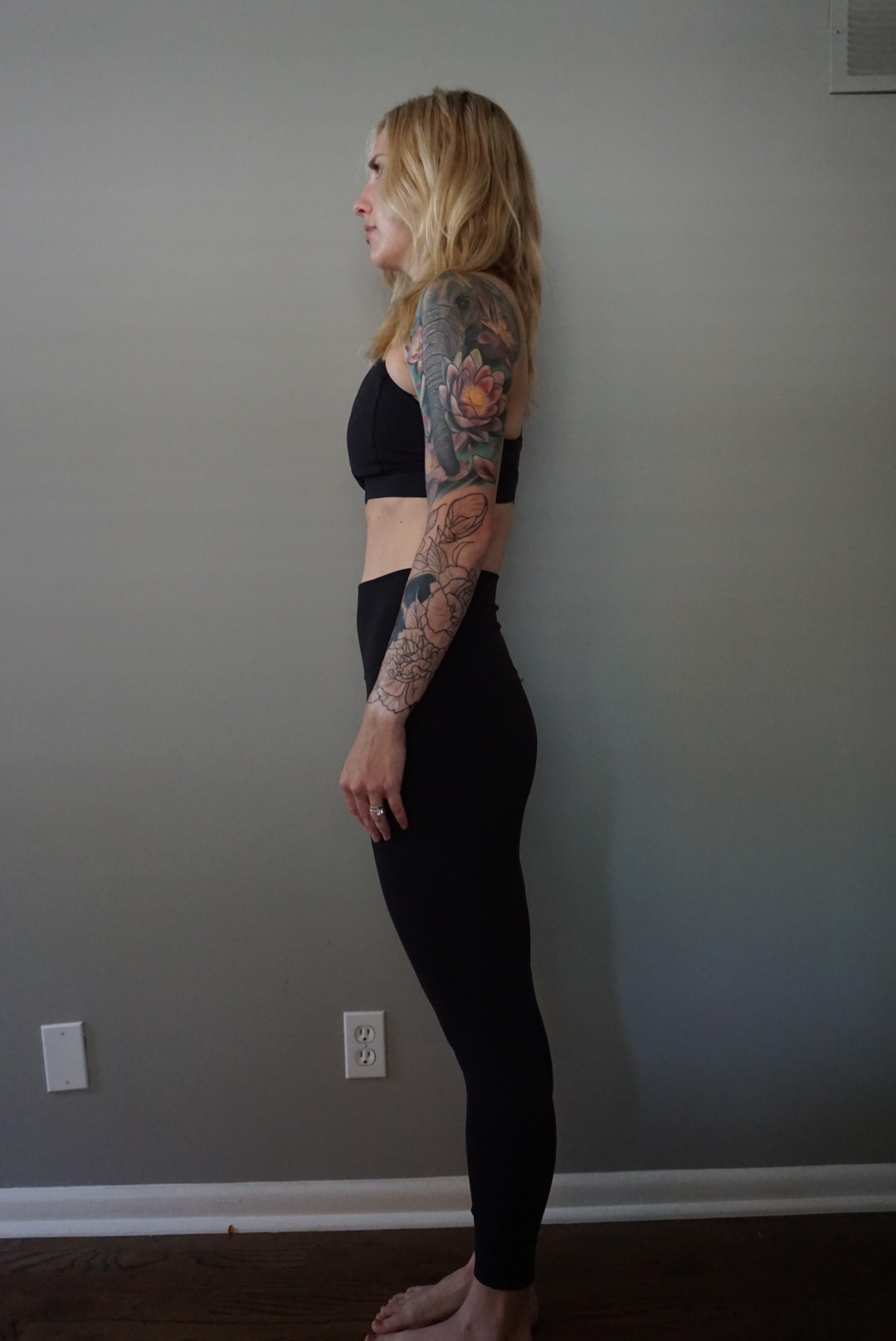 Of course you know Lulu had to make it on here. I love the Align pant because it's super soft, comfortable and high waisted. I have them in black and navy and neither show sweat, though I can't speak for brighter colors. These were hands-down my favorite pants while I was pregnant as the waistband stretched with me. They have started pilling in the inner thighs, which is disappointing. But I will wear them until they are destroyed because I still love them. I'm wearing a size 6.
Sizing: These are true to size. I'm wearing a 6.
Where to get them: Lululemon online or in stores
Washing yoga gear
I put my leggings to work. I'm a pretty sweaty gal, and teaching and practicing hot yoga means I do a lot of laundry.
Detergent
I used to use Tide pods but felt like my yoga clothes held onto that special yoga scent. And I don't mean patchouli. I started using those freshening pellets, and it helped a little but it's kind of like putting perfume on after you work out. You aren't clean, you just don't smell anymore.
I switched to this laundry detergent when Memphis was born after researching natural, baby-safe options. I'm never going back to Tide. I feel like our clothes actually get clean. They don't smell like laundry detergent afterward, and they don't smell like sweat. They smell like nothing — which I really think is how it should be.
Care
I wash my clothes on a regular cycle — warm water — and I don't dry my yoga pants. All of the pants in this post except the Lululemon Align pant dry fairly quickly since they are moisture wicking.
A lot of yoga pants labels say "hand wash only" but I don't follow that guideline. Mama ain't got time for that.
Do you have any favorite brands I didn't mention or tips for getting the yoga funk out of your yoga clothes? Share them in the comments!